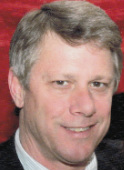 ABOUT STEVEN VIVALDI - CEO AND BROKER OF IPM

Steven Vivaldi is the CEO and Broker of Vivaldi Real Estate Services, Inc. Steven has sold hundreds of properties in his 30 years of real estate in Sacramento. As a property manager he has rented more homes, condos, and apartments then he can count. His education started here in Sacramento as a graduate of Christian Brothers High School. Then Steve earned his B.A. Degree in Business Management from St. Mary's College of California. He has been a licensed real estate broker since 1990. He is a published author on property management, and is often referred by his peers and clients. Steve has been married to his wife Nancy for over 20 years and they have six children. Steves hobbies include writing, travel, and watching his children's sporting events.
---
---

ABOUT NANCY VIVALDI - REALTOR AND VICE PRESIDENT OF IPM

Nancy Vivaldi, Vice President of Vivaldi Real Estate and IPM has been active in real estate in the greater Sacramento area since 1998. Nancy is a graduate of U.C. Santa Barbara with a B.A. in Communications. Nancy is an active member of the community, volunteering at various school functions for her children.
---
---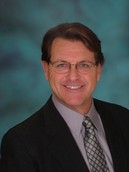 ABOUT JEFF FLOAT - REALTOR AND PROPERTY MANAGER

Following graduation from Jesuit High School, Jeff attended USC with a major in psychology and minor in business administration. Upon his return to Sacramento, in 1992 Jeff embarked on a career as a CA licensed real estate agent. In this capacity, he enjoys specializing in primarily property management and secondarily sales of single-family residences. Jeff's regional areas of concentration and expertise include Sierra Oaks, Arden Oaks, Campus Commons, Gold River, etc. Locating and placing qualified lessees into dream homes and immediately attending to their rental needs provides Jeff with much gratification. IPM is, quite simply, a hand-in-glove fit.

In addition to this occupation, Jeff is the Aquatics Director for Spare Time Inc. Based out of the Gold River Racquet Club, he shares his passion for swimming by successfully coaching today's youth. In 1980 Jeff had clinched membership on the US Olympic Team bound for Moscow. Politics intervened, and our boycott of these Olympic Games proved more than disappointing and challenging. Fast forward four more years. The 1984 Olympics were held in LA, its swimming venue Jeff's home pool at USC. He qualified in two events, the first resulting in being touched out for the bronze. The following day, in Jeff's retirement race, he and his 4x200m freestyle relay teammates slammed first to the wall 4/100ths of a second ahead of their heavily-favored competitors, smashed the World Record by five seconds and earned Gold Medals.

Jeff's educational and sports background, training and experience serve him well in both rewarding professional pursuits ... real estate and coaching. Jeff considers it a privilege to be recognized as well-respected and –connected in our community and continues to utilize the admirable qualities so deeply ingrained in him: dedication, perseverance, motivation and discipline.
---
---